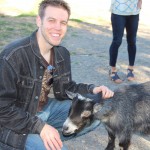 Joshua – Co-Creator & Board Director
I am a plant-powered animal rights activist and plant-based health advocate. I became a vegetarian at the age of 12 when I began to wake up to the cruelty animals face in this world. I did a factory farming presentation in 7th grade about 6 months after becoming vegetarian and that really cemented my compassionate choice. It took me another 18 years to realize that being a vegetarian was simply subsidizing the industry that I thought I was boycotting. Once I awoke a 2nd time, I immediately discontinued from purchasing any form of animal products and started this organization. I have always been an animal rights activist at heart but finally I am sharing my passion with others. I am the creative director for INVeg. I enjoy creating connections that can help build the plant-based community in the Inland Northwest US.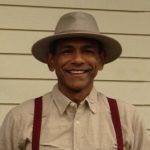 Stephen Augustine – Director of Philosophy
Stephen was one of the main supporters in the very beginning of INVEG. He lives in Sandpoint, Idaho but drove to the first few meetings of the organization at Boots Bakery to help guide us in the right direction. He helped create the Sandpoint Vegetarian group which has built a community in their town. Stephen has supported us with guidance over the years and agreed to join the board of directors when we chose to go legit and get our 501c3.
Maria Vandervert – Volunteer Outreach Coordinator for Spokane VegFest
Elyse Sokoloff – Nutrition Guru
Deanna Doyle – Event Coordinator Extraordinaire