We've listed below vegan or vegan-supportive health professionals in the Spokane area. Do you know of a massage therapist, doctor, naturopath, midwife, doula, chiropractor, pediatrician, viagra buy uk yoga studio, etc. to add to this list? Please e-mail us at info@kindliving.org.
 Doctors/Nurse Practicioners/Naturopaths/Pediatricians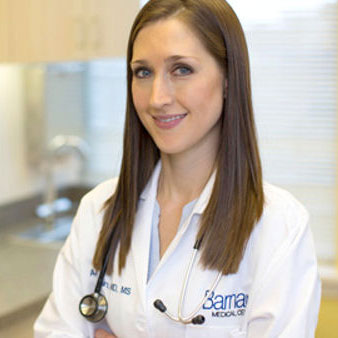 COEUR Wellness | Dr. Angie Eakin M.D.,M.S.  and Annalee Wilson, NP, own this local lifestyle medicine and integrative medicine clinic in Spokane. At Coeur Wellness they work together, taking a different approach to health lowest price levitra generic online and wellness. Coeur Wellness believes in addressing disease at its core. Therefore, the principles of lifestyle medicine are the main treatment tools, optimally used to achieve the best outcomes. These tools include plant-based dietary interventions, movement, stress-management, and other non-pharmacologic approaches. 
Conditions that benefit from the Coeur Wellness approach tend to be our society's most common chronic health issues, for which the conventional answer is symptom management, usually through the use of a pill (or pills). Such conditions include, but are not limited
Diabetes, high blood pressure, high cholesterol, and heart disease
Obesity
Gastrointestinal issues including irritable bowel syndrome (IBS), chronic constipation, and leaky gut
Allergies, asthma and autoimmune condition
Women's health concerns including polycystic ovarian syndrome (PCOS), heavy and/or painful periods, premenstrual syndrome (PMS), and menopause
Mental health concerns including depression and anxiety
Dr. Eakin is also clinical faculty at the Spokane Teaching Health Clinic. Her role there is solely levitra bayer farmacia teaching in nature. She does not have her own panel of patients, but rather instructs and mentors the family medicine residents.
 Contact: 509.340.3441 | Saranac Building (25 W Main Ave 3rd Floor, Spokane, WA 99201) | coeurwellness.com
Jeff Schilt, DNP, ARNP – Pediatrician  at Mt. Spokane Pediatrics . Both Jeff and his wife are vegan and are supportive and helpful in raising your children vegan. 9425 N Nevada St. Suite #104, Spokane, WA 99218 | (509) 270-0065. Visit his website here.
Brenda Stoudt, ARNP – Pediatrician who supports parents in cheap levitra pills raising vegan children. 3704 North Nevada Street, Spokane, WA 99207 – (509) 321-9090
Chiropractors
Kristina Nielsen D.C. – Kristina is a plant-based chiropractor who teaches her clients about the proper movement of the spine. Chiropractic has been this doctor's passion her entire life and in 2015 she adopted a plant based diet. Dr. Kristina Nielsen can ensure you're living your life to its fullest potential. Schedule an appointment at DowntownSpokaneChiro.com – 509.844.2226
Massage Therapists
Carly Butkovich – Vegan massage therapist who is trained in deep tissue and relaxation massage. Massage has become her passion and she welcomes all individuals hoping to better themselves through massage therapy. Located at Hathaway Health, 10709 N Division St, Spokane, WA 99218 | 509.468.5247. Call and schedule anytime billige levitra or leave a message.
Doulas/Midwives
Brittany Worth – Vegan buy cialis from canada Doula offering physical and emotional support prior to and during labor and delivery. Learn more by visiting her website. (509) 714-4491
Amanda Smith – Vegan Doula, massage therapist, Bowen therapist, effets indesirables levitra childbirth and essential oil educator. Learn more by visiting her website.(509) 795-9823
Terran's Doula Services – Pregnant, vegan, and generic levitra purchase wanting the support of a like-minded person? Contact Terran to set up a free interview and see if she is a good fit canadian levitra for you and your family. (509) 464-9452 – Facebook Page
Beth Morrill, CPM, LM – Licensed midwife who is vegan-supportive. She provides full maternity care, deliveries at home or birth-centers, and postpartum care for 6 weeks after the baby is born. (509) 467-3001 – Facebook Page
Yoga
Yoga Shala – This yoga studio is dedicated to providing a variety of quality yoga. They believe the mind, body and spirit needs a variety of activity and play in order to say young, healthy, happy and strong. spokaneyogashala.com